Innovation is beautiful
Bellisio is committed to achieving and maintaining food industry excellence through innovation, every step of the way. We're driven by consistent improvement of our products with efficient development, testing and refinement, and we are dedicated to being experts in the commercialization and production of the highest-quality frozen meals possible.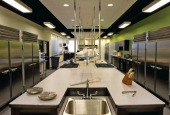 Research
Great food begins with great ideas. Bellisio supports new product research and development with a team of food industry experts and a cutting-edge culinary center. In creating our own branded products as well as custom formulations for our partners, we strive to develop the most innovative culinary ideas with top-level technology and talent.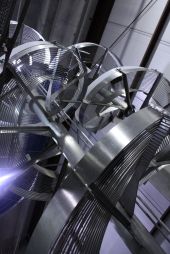 Production & Contract Manufacturing
Next in line: bringing our newly minted recipes to our customers' freezers and tables. Bellisio's full-scale production facilities smoothly handle each step needed for the successful production of over 2 million great-tasting meals each day, from component processing and manufacturing to cooling and freezing to warehousing and storage.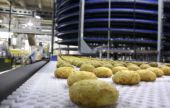 Quality Assurance and Certifications
We set the bar high for ourselves, so we do all we can to keep it there. Bellisio's quality assurance began with taste tests by Jeno, and although we've grown quite a bit since those days, we're still very serious about making sure each meal we make is as good as the next one. Our business depends on it!