Eat! Real Food Made by Real People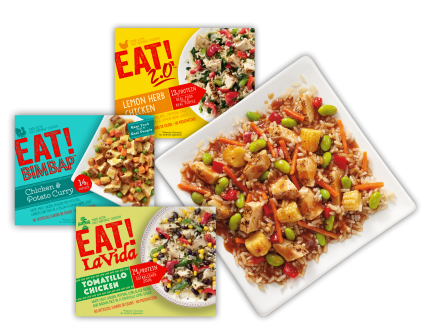 Leave boring behind with EAT! frozen entrées. Featuring global flavors and great ingredients at a price consumers can afford, each bite departs from the ordinary. Choose EAT! LaVida frozen entrées for a taste of Latin America, EAT! BimBap™ frozen entrées for a taste of Asia, or EAT! 2.0™ frozen entrées for updated versions of American classics. The flavors roam the globe, but all varieties have this in common: They're real food made by real people – food innovators who care about quality and taste, and are passionate about making every meal a flavor adventure.
VIEW OUR WEBSITE
Follow Us on Facebook!
Follow us on Twitter!