The Right Spin on Frozen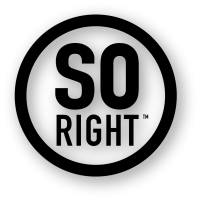 With SO RIGHT™, our mission started with an honest-to-goodness truth: A meal that tastes great,has real ingredients and is truly affordable. Every meal was created with the idea that it must be full of flavor. With carefully selected combinations of fresh-tasting ingredients and exciting flavor twists, we're making mealtime the right time for something you'll truly enjoy. We know that you expect a lot from what you eat, that's why we only use real ingredients and we never use artificial flavors or colors. Try one of our many varieties today and make a decision that's SO RIGHT!
Visit our website
Follow us on Facebook!
Follow us on Instagram!