Better Food. See For Yourself.
Each EatingWell® meal is bursting with flavor and packed with good stuff like whole grains, protein and a full cup of vegetables. We took special care choosing the ingredients, so you won't find any preservatives or artificial colors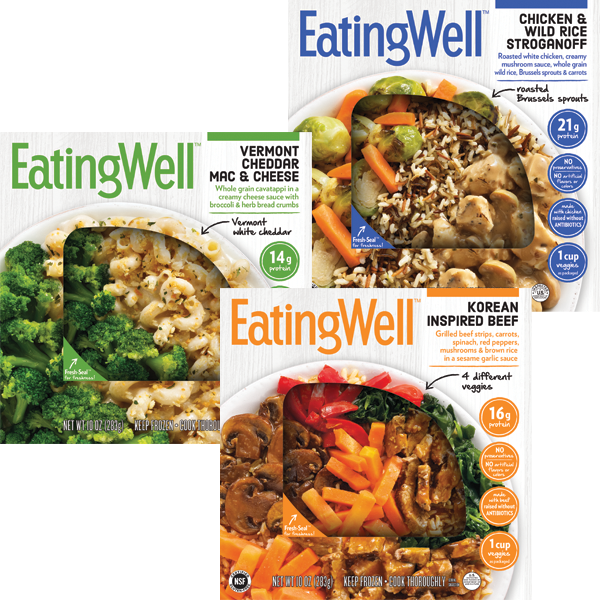 or flavors in our meals. Fabulous taste plus ingredients you can feel good about! Fresh-Seal™ packaging helps maintain freshness and the window into the box lets you peek inside and see for yourself how great it really is!
View our website
Follow Us on Facebook!
Follow us on Twitter!